Hi, my name is Sean Middleton and I'm a graphic designer from the Sunshine Coast. If I were to apply tags to my life, I would most likely use #ginger #videogames #anime #manga #tattoos #design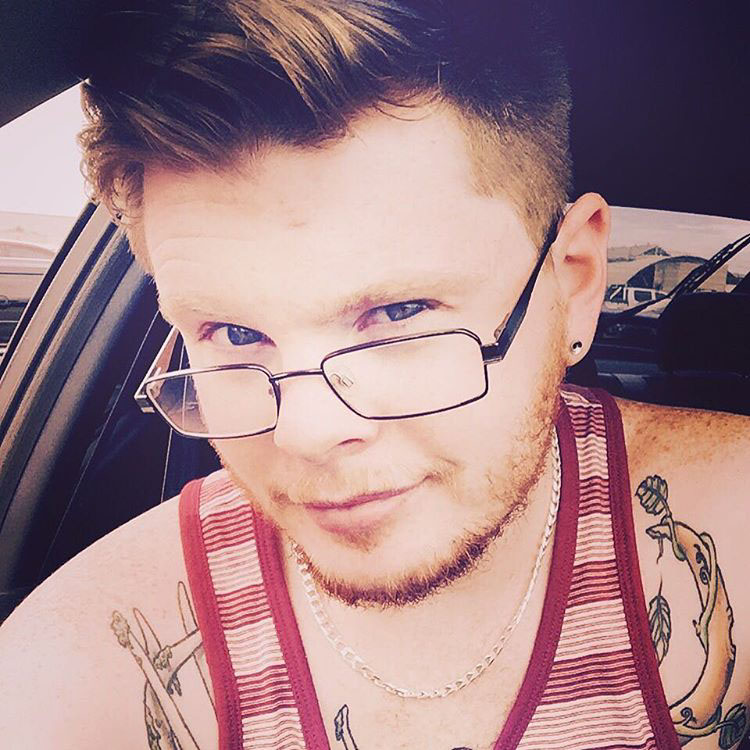 ​​​​​​​
I have been an artist almost my entire life. I started out like most artists by drawing on walls before I could even walk and before I even had a chance to graduate preschool, I had my art on more important walls but this time in a frame hanging in the Toowoomba Regional Art Gallery.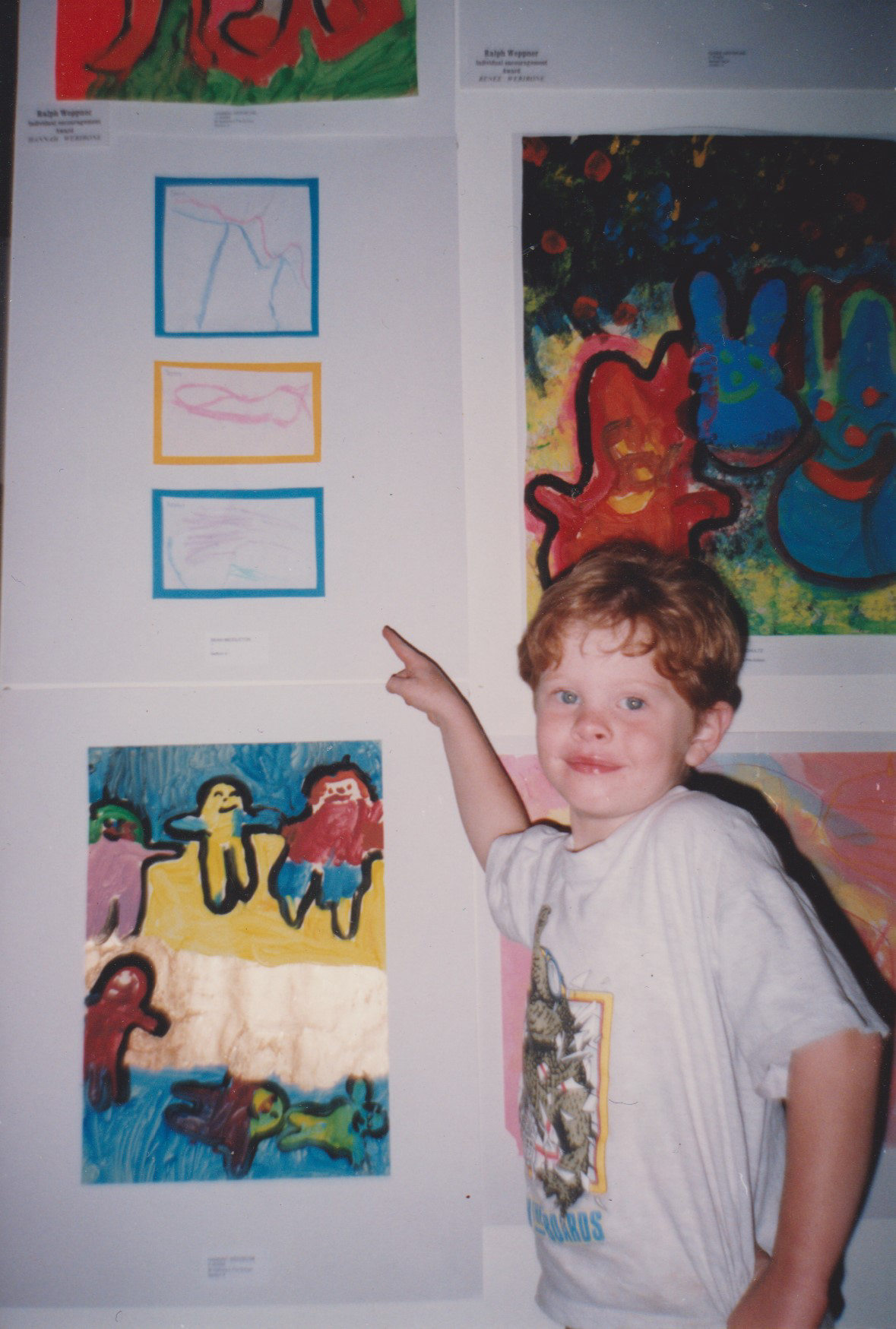 When my parents started to give me scrap graph paper to draw on I started tracing lines and making different patterns starting from the centre of the page growing out where the right side of the page mirrored the left and the top mirrored the bottom. This was where my love of design started. I never realised before this point how flat, two-dimensional drawings could have such an impact on how you could feel.
Once I reached high school I realised that the way I thought about and created art was different to how it was taught in classes. I didn't like to be told that the way I drew or painted was wrong or that one student could get an A while another student who put in just as much effort in could get a D so I refused to partake in art classes even though I was "highly encouraged" to. I continued to draw and towards the end of my final year I was asked to draw a piece for the yearly magazine. I discovered later that the art students were asked to provide the same piece first but weren't able to complete it in the time given. The task was to draw personalised stick figures of every person in our year level (101 people) in a school photo format in 7 days. Easy.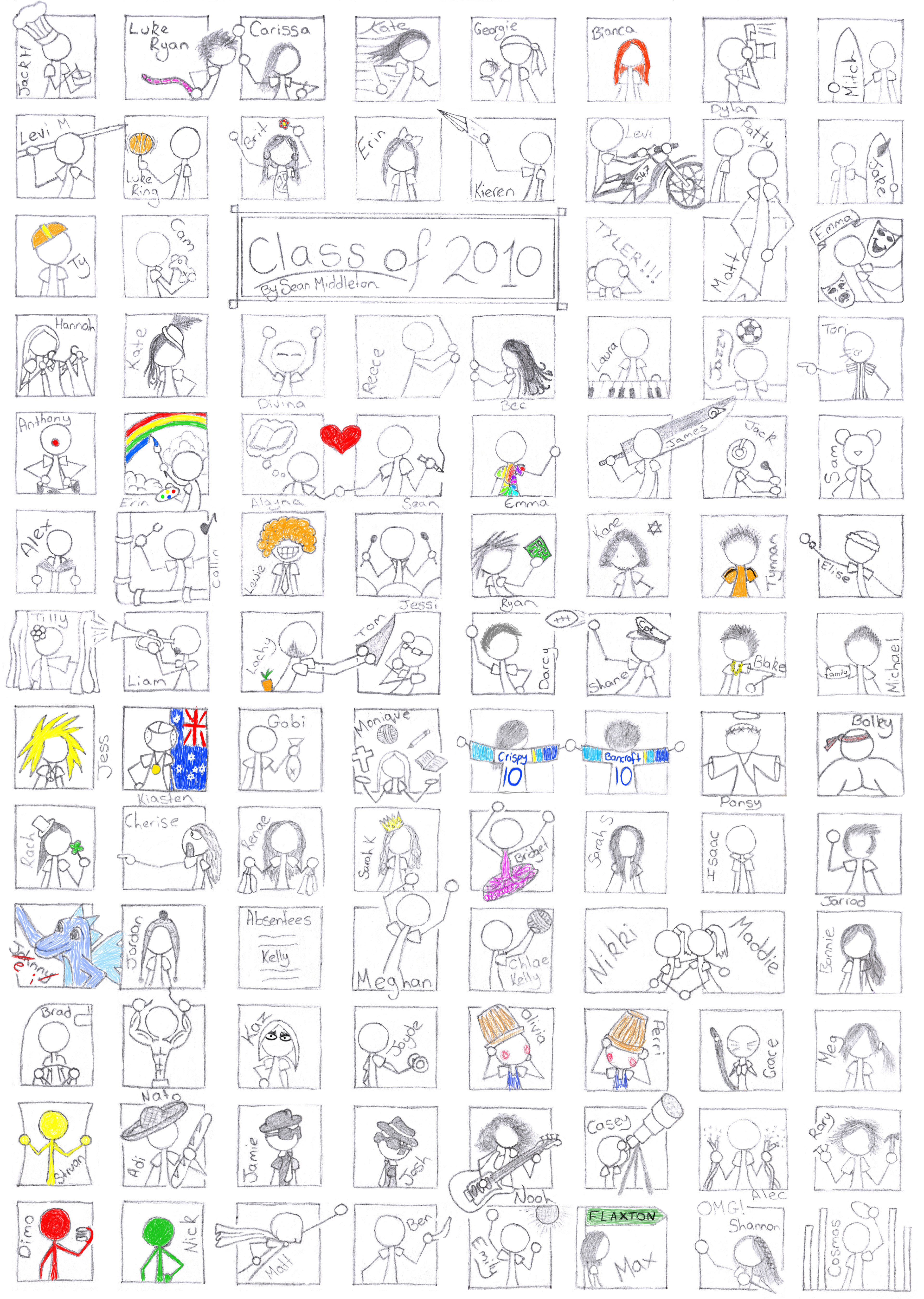 After I graduated high school I achieved a Bachelor in Graphic Design and Marketing at the University of the Sunshine Coast where I was taught the fundamentals of design, design history, differences in markets and designing for them as well as much more without the high school structure that I hated. I was able to apply the skills I was learning to both my personal and professional lives inside and outside university to achieve high grades and earn a small income on the side.
As I started to develop my skills in digital design I entered a design onto the impulse purchasing site Qwertee where users vote on designs and when a design is chosen, it will go on sale as a t-shirt print for 24 hours. After only a few months my design was chosen and put up for sale and sold 603 shirts in the given time. I was asked by a user of the site who missed the sale if I could put my design on
RedBubble.com
where he could purchase the design right away and could open up a lot more of my designs to people who would like to purchase them immediately.

During 2015, as part of an assignment I was required to enter the
Poster for Tomorrow
competition where I had to make a poster that raised awareness to the universal right to healthcare. Out of the thousands of entries worldwide, mine was chosen among the top 100 and was shown in galleries around the world including New York and Paris.

During my time at university, I also worked as a freelance graphic designer for a few local businesses including Donut Boyz, Hello Harry and Junk. I designed logos, flyers, gift vouchers and even an advertisement that was published in Jetstar's September 2015 flight magazine which was seen by thousands of people during the time of print.